Strong, Healthy Eyes Start with Routine Eye Exams
If you wear eyeglasses or contact lenses, you probably already visit your optometrist for routine eye exams to update your prescription or refill your lenses. But eye exams are also essential for preserving your vision well into your golden years.
Eye exams are vital tools in the preventive healthcare toolkit. Not only are they used to test your visual acuity and make sure you're seeing as clearly as you can, but they can also uncover early signs of eye diseases and other health conditions.
Our team at IndividualEyes is fully trained to provide complete eye care services that can protect your eyes and maintain your quality of life for many years. Please call us today to schedule your eye exam and start on the road to strong, healthy eyes.
Why Are Eye Exams Important?
Eye exams are kind of like physicals for your eyes. They're designed to look at several different aspects of your eyes. At IndividualEyes, your eye health exam involves determining your prescription, checking for eye diseases and conditions, and evaluating your overall eye health.
Eye Diseases
Many eye diseases take years to develop, progressing painlessly and unnoticed until they've advanced to the point where they've caused irreversible damage. Indeed, the 4 leading causes of blindness in Canada are eye diseases, namely:
Cataracts
Glaucoma
Age-related macular degeneration
Diabetic retinopathy
Routine eye exams are a noninvasive way to detect these conditions in their earliest stages while they're most manageable.
Overall Eye Health Evaluation
Your vision extends beyond just clear eyesight. Healthy vision involves strong visual skills and healthy neurological processes that help your brain interpret what your eyes are seeing. If there's an issue with your visual system, any number of vision problems can arise.
A routine eye exam performed by a trained optometrist can uncover these vision problems, including:
Early diagnosis and swift treatment are essential for preventing long-term vision problems. At IndividualEyes, we offer customized vision therapy plans that can address vision problems like these.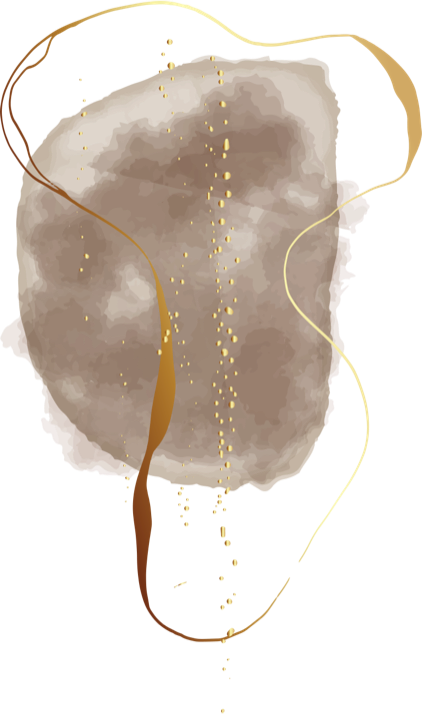 How Often Should You Have an Eye Exam?
The Canadian Optometric Association (CAO) recommends that healthy adults between 20 and 64 should have an eye exam roughly every 2 to 3 years, and those over 65 should have an eye exam every year.
At IndividualEyes, we believe that close monitoring, ongoing education, and strong doctor-patient relationships are essential for maintaining healthy eyes for as long as possible. So we prefer to see you every year until we get to know you better and understand your eye needs better. Once we know you, we can recommend a more personalized eye care schedule based on your medical history, individual health concerns such as diabetes, and any eye conditions, like dry eyes.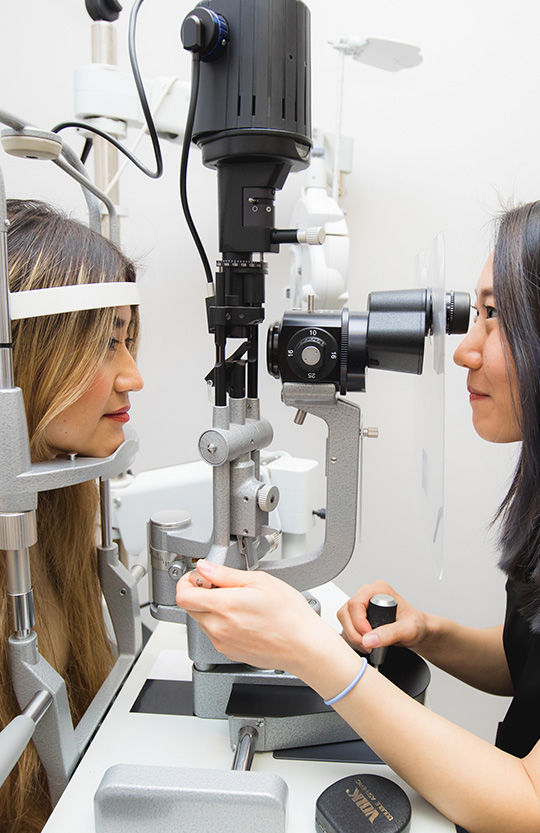 Advanced Technology for Advanced Care
We invest in the latest eye care technology to better care for your eyes and health needs. Our technology gives us an unprecedented view into your ocular health so we can detect and diagnose eye conditions in their earliest stages.
Tonometry
High eye pressure is often an indication of glaucoma.
We screen for glaucoma during every routine eye exam using non-contact tonometry. You may recognize it as the "air puff test." This noninvasive device uses a small puff of air to measure your internal eye pressure.
We may also use applanation tonometry to test your internal eye pressure. Applanation tonometry is considered the gold standard for internal eye pressure testing as it's the most accurate and reliable. However, this machine uses a flat-tipped cone to gently flatten the front of your cornea, so it's not the most comfortable test for every patient.
Optical Coherence Tomography
Fundus Photography
Fundus photography takes high-definition colour pictures of the back of the eye, including the optic nerve, fovea, macula, and retina.
These photographs allow us to identify abnormalities within these structures that could indicate eye diseases. These abnormalities can include drusen, abnormal bleeding, scar tissue, and areas of atrophy, which could be related to:
Book Your Comprehensive Eye Exam Today
We're devoted to providing full-service, comprehensive eye care to patients of all ages. Please contact us soon to book your eye exam and let us show you what it means to love your eyes.
Richmond Hill
Come by our beautiful Richmond Hill location on Tower Hill Road just down from William Neal Community Park. We're right between Tower Hill-Bathurst Animal Hospital and Aviva Nails, and there's lots of parking available.
9-372 Tower Hill Road

Richmond Hill

,

ON

L4E 0T8
Our Hours
Monday

:

9:00 AM

–

6:00 PM

Tuesday

:

9:00 AM

–

6:00 PM

Wednesday

:

CLOSED

Thursday

:

9:30 AM

–

6:00 PM

Friday

:

9:00 AM

–

6:00 PM

Saturday

:

8:00 AM

–

1:00 PM

Sunday

:

CLOSED
Bolton
Find our Bolton location downtown in a unique century house on the corner of King Street West and Ann Street, right across from the Lavender Rose Day Spa and down from Tim Hortons. We have reserved parking for our patients at the rear of our building.
23 King Street West

Bolton

,

ON

L7E 5T5
Our Hours
Monday

:

9:00 AM

–

6:00 PM

Tuesday

:

9:00 AM

–

6:00 PM

Wednesday

:

9:00 AM

–

6:00 PM

Thursday

:

9:30 AM

–

6:00 PM

Friday

:

9:00 AM

–

6:00 PM

Saturday

:

CLOSED

Sunday

:

CLOSED